The Jeep Cherokee has been a popular compact SUV for years now, standing out from its competitors with its pedigree and versatile performance. Rather than resting on its laurels in 2019, Jeep's engineers opted to make some major revisions. What do they add up to? A compact SUV that looks better, drives better, and offers more than the models that came before it.
A Revised Design That Embraces "Jeep"
One of the biggest changes to the new Cherokee is the way that it looks. Drawing on popular visual elements from other models in its lineup, the Cherokee has an attractive chassis design that looks more "Jeep." Its appearance is a better match for the rugged performance it can offer. This is taken even further if you opt to invest in off-roading trims like the Trailhawk.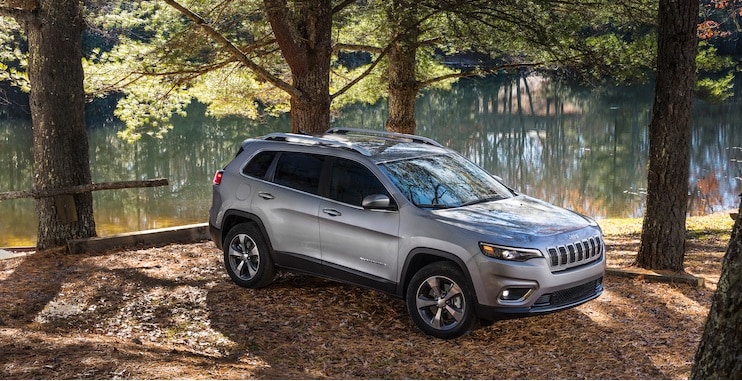 An Interior Full of Features Aimed at Bettering Your Time on the Road
No matter which model of the 2019 Cherokee you invest in, you can count on a comfortable interior packed full of valuable features. Its standard equipment includes a 7-inch Uconnect 4 media screen. It also offers apps like Apple CarPlay and Android Auto. You can also enjoy the benefits of safety features like blind-spot monitoring and rear cross-path detection. These are valuable safety technologies that can provide peace of mind while you're driving. The new Cherokee additionally offers a range of optional upgrades that can pack in everything from leather upholstery to a range of performance enhancing technologies.
How Does It Perform on the Road (and Off)?
The new Cherokee offers a bevy of trims and powertrain options that deliver a level of performance deserving of the Jeep name. On the powertrain front, the Cherokee comes with a base 2.4-liter inline-4 engine. Offering 180 horsepower, it's a solid choice for drivers more interested in casual trips from work to home and back again. People looking for more than that, meanwhile, can upgrade to a 3.2-liter V6 or 2.4-liter turbocharged inline-4. The V6 option offers a 271 horsepower, 239 pounds-feet of torque and a towing capacity of 4,500 pounds. The turbocharged inline-4, meanwhile, bumps those numbers up to 270 horsepower and 295 pounds-feet of torque.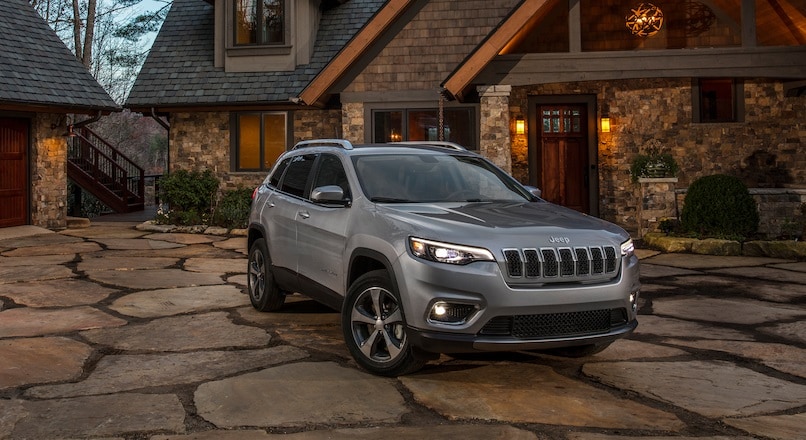 Raw power isn't everything, however. If you want a truly versatile Jeep experience, the Cherokee's Trailhawk trim delivers exactly what you're looking for. With higher ground clearance and a number of performance tweaks and improvements, it transforms the Cherokee into a genuinely rugged performer that can handle everything from bad roads and rough weather to off-roading and tough terrain.
How Does the Cherokee Fair Against its Competitors?
The 2019 Jeep Cherokee has a lot of competitors, some of which can claim some advantages over it. Vehicles like the Ford Escape, Honda CR-V, Toyota RAV4, Subaru Forester, and Hyundai Santa Fe Sport might be a bit more spacious and offer more cargo room. The Cherokee can still compete in those areas however. More importantly, those competitors can't even begin to match the Cherokee's level of performance and ability, especially when you leave the road. If you want a compact SUV that can go anywhere, the 2019 Jeep Cherokee is for you.
If you'd like to know more about it, get in touch with the sales team at David Corry Chrysler Dodge Jeep RAM. We can tell you more everything it has to offer and even show you other cars you might like from our wide inventory of new vehicles. Don't hesitate to get in touch with us today.