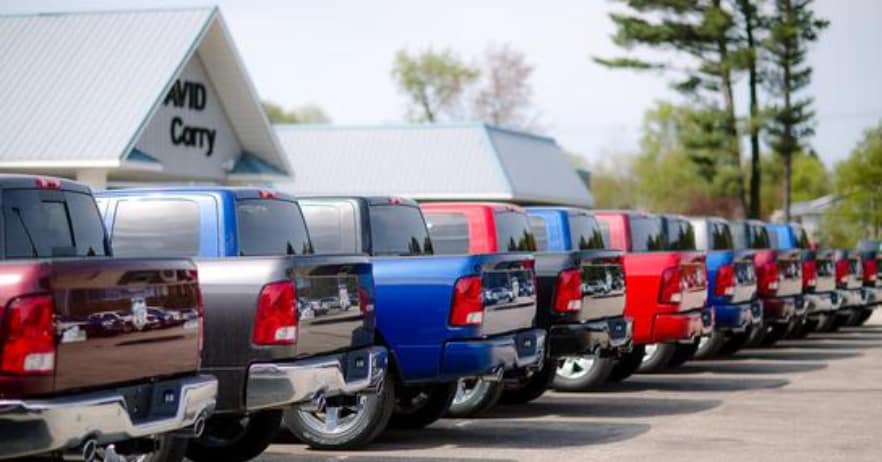 Drivers know that buying a used vehicle is a great way to save money and increase the value of your purchase, but many buyers are wary of purchasing a previously-owned vehicle because they think they have to give up quality to save money. That couldn't be farther from the truth at David Corry Chrysler Dodge Jeep Ram serving Corry and Erie, PA. Every model we add to our impressive inventory of pre-owned vehicles is meticulously inspected to ensure that it meets our high standards and that it will offer you many years of driving satisfaction. When you shop our used inventory, you can shop with confidence and peace of mind.
Truck drivers especially will appreciate the fantastic selection of used trucks for them to choose from. We always have several Ram 1500 and 2500 trucks in our inventory, but you can also find great deals on reliable models like the Chevy Silverado 1500 or the Ford F-150. Whether you're looking for a light duty or heavy duty pickup, a quad cab or single, all the bells and whistles or just the basics, we're sure to have what you're looking for in our used truck inventory. If you don't see what you're looking for, simply let us know, and we'll get to work finding it for you. Stop by our dealership and spend a few minutes with one of our friendly sales team members; they'll take the time to get to know you and your needs so they can help you find the perfect pre-owned truck for you.
Click here to see our selection of used trucks for sale in Corry, PA!